Our Minister and Staff
Our Minister
Rev. Amy Russell
Rev. Amy Russell came to UUCC in August 2014 as our settled minister and was installed in April, 2015.  She lives in Richmond with her husband, Bill, who is retired from a career with the federal government.  They have four children between them and a small Welsh terrier named Willie.
Rev. Amy served for six years as minister of Miami Valley Unitarian Universalist Fellowship in Dayton, Ohio, leaving in 2013 when her husband's job relocated to the Washington, D.C. area. Prior to Miami Valley, she was Minister at Sugarloaf Unitarian Universalist Congregation in Germantown, Maryland from 2002 to 2007 and served a year as interim minister in Cincinnati, Ohio.
Rev. Amy's early careers were in career counseling in university settings and in corporate training.  Rev. Amy's undergraduate degree is from Tufts University; she has a masters degree in education from Northeastern University and a masters in divinity from Louisville Presbyterian Theological Seminary.
Raised Episcopalian, Rev. Amy was introduced to Buddhism while a student in Boston and, together with her first husband, became a practicing Buddhist. Searching for a spiritual home, she found Unitarian Universalism allowed her to "weave together the best threads" of her beliefs from the two religions in her background.
The love and support that Rev. Amy and her family received from their UU congregation when her first husband became ill and died had a profound impact on her. She says she was spiritually transformed by this loss and "felt a call to learn how to build communities where walking together in a covenant of love was foundational." Ultimately, she discerned a call to ministry.
Amy loves the work of bringing together people to create a spiritual and caring community who takes their love out into the wider community to transform the world.
Interim Music Director
Jonathan Corey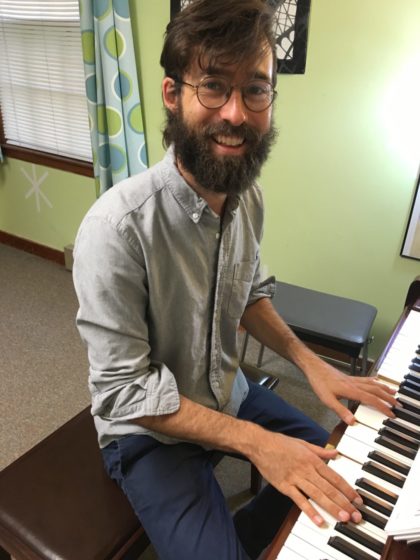 Jonathan Corey has been the interim director of music at UU Community Church since September of 2017. He is a recent Charlottesville resident from Portland, Maine. Jonathan is a a 2008 graduate of Oberlin Conservatory of Music (bachelors of music with a concentration in piano performance) and a 2016 graduate of University of Massachusetts at Lowell (master of music with a concentration in sound recording technology). Jonathan was director of music at the First Universalist Church of Yarmouth, Maine from September of 2016 to June of 2017.
Jonathan directs the 30+ voice choir, the handbell choir, and the hymn jam ensemble at UUCC. He is passionate about bringing together communities through the joy of music making. He is excited to work with any and all who wish to join the fun!
Director of Religious Exploration
Adena Dannouf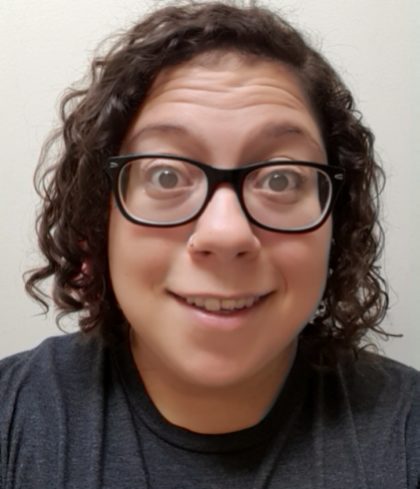 Adena has been with the UU Community Church since May of 2013. She has a Bachelor's of Science in Liberal Education with a concentration in Special Education from Longwood University and hopes to pursue a graduate degree in the distant future. She has also recently begun working toward the UUA Religious Education Credentialing Program.
Her goal here at the UU Community Church is to bring quality Religious Exploration experiences to both children and adults. Through Sunday morning "Children & Youth Engagement", "F(UU)n For ALL!" Activities, and other multi-generational opportunities, she strives to offer a variety of experiences and to balance both tradition and new ideas.
Church Administrator
Raymond Cady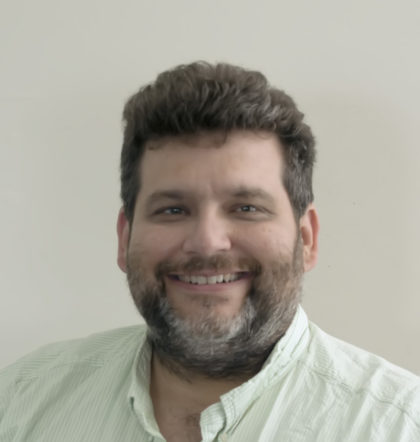 Raymond comes to UUCC after having served in local governments as an assistant voter registrar, general voter registrar, and elections official. He also has a background in financial services and was a part-time on-air personality (DJ) for a local radio station. He is a graduate of Virginia Commonwealth University where he majored in political science and minored in history. All these different experiences have shaped him and allow him to bring a unique perspective to UUCC.
Raymond is an active member-leader of Ginter Park Baptist Church. Raymond is married to his wife Tracy (a public school teacher) and together they parent their teenage son Noah. The Cadys make their home in the Lakeside neighborhood of Henrico County where they share space with two dogs and a cat.