What's Happening?
The Religious Exploration Program is excited to embark on a new year!
There are some great events coming up, and LOTS of information to share. To make sure that you stay up to date, check out this page and make sure to subscribe to our "Weekly Parent Emails"
Click each below to learn more:
If you're looking for the way to find out what's happening in the Religious Exploration Program, you've come to the right place!
The RE Program encompasses a variety of fun and meaningful opportunities for families, and really ANYONE who want's to get involved.
From traditional events that happen monthly or annually, to new and exciting ideas and information, there is always something to look forward to.
Other Information:
---

"What can I expect for RE at each service?"
First Service (9:15)
The Nursery will be open to children infant to age 4, a "One Room Schoolhouse" program will be offered for students PreK-5th grade (similar to our summer style), and Middle & High School students may choose between attending service OR helping with one of the programs for younger students
COFFEE HOUR WILL BE HELD BETWEEN SERVICES
Second Service (11:00)
The Nursery will be open to children infant to age 2.5 and we will have a full offering of classes:
5th Annual "P(UU)mpkin & A Picnic"
THIS Sunday, October 8th after the 2nd service (around 12:00 pm), we'll head over to the
Ashland Berry Farm Pumpkin Patch
.
We'll have lunch together (we encourage you to pack a picnic lunch, they have a concession stand as well, however, lines tend to be long). Then we'll take a hay ride over to the Pumpkin Patch and pick our VERY OWN pumpkins to take home.
The costs to consider are those of the pumpkins (and concessions if you choose to go). The price of pumpkins tends to be rather low, and varies according to size. There are also shops to explore, and a few activities for the kids. All members and friends are invited, and this is a great opportunity to invite someone new to check out the church community and to join in the F(UU)N!
Potluck Connection / Parent Circle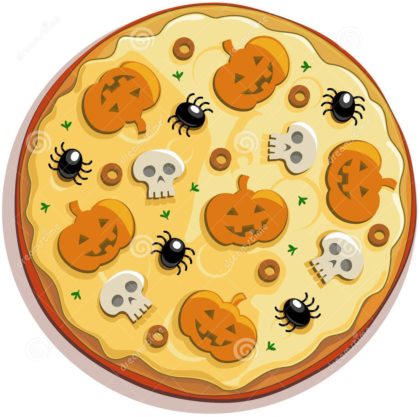 Join us on Wednesday, October 11th around 6 pm. This is a monthly event that facilitates fellowship among the children, youth, and parents of our church community. Pizza and drinks are provided, and families bring a side dish to share. After dinner, children will head downstairs with Adena & Erin (we will also need one parent helper) for fun and games!
Middle School Students will have their monthly Yo(UU)th Group Meeting, and Parents will spend time together. Please make sure to RSVP via evite by 4 PM on 10/11 so that we can ensure to have the right amount of pizza! 
For RE Teachers:
If you were unable to join us for the training on September 24th (or if you just REALLY enjoyed it) you can join us for a chance to try again, get to know other teachers a little better, and get prepared for the new RE Year.
Plan to bring a lunch or snack and stay after the 2nd service for about an hour (we'll start at 12:15pm). This event is open to anyone, but will be centered around application to UUCC Religious Exploration Classes.
Please RSVP here (especially if you will be needing childcare).
Calling ALL parents of Participating OWL students…
OUR PROGRAM BEGINS ON OCTOBER 15TH AFTER THE 2ND SERVICE (1-3 PM) FOR THOSE WHO HAVE REGISTERED AHEAD OF TIME
Make sure to check your email for information and updates from the OWL Teaching Team!
---
New to the Program?
If you have come about 3 or more times and you want your children to be a part of the Unitarian Universalist Community Church Religious Exploration Program, you need to (RE)GISTER! This will allow us to have the information we need about your family and child (including things such as allergies, learning styles, emergency contacts, etc.) It also explains your duties as a parent of a student in the program . CLICK HERE to register online!
DID YOU KNOW……
That the Religious Exploration Program needs 14 Adults EACH Sunday to run a full program?

This includes Nursery Staff, Trained Teachers and Trained Youth Advisors but also a VERY IMPORTANT group of "Teacher Assistant" Volunteers! 
While each family that makes use of the RE program (Nursery through High School) is REQUIRED to volunteer in a classroom capacity roughly once per month, we strongly encourage those without children in the RE Program to help out as well, to help foster the children & youth's sense of connection to the church as a whole. We need people starting THIS SUNDAY! Now is the time to Sign Up! CLICK HERE  
Our RE Year Program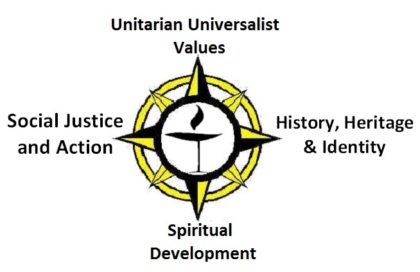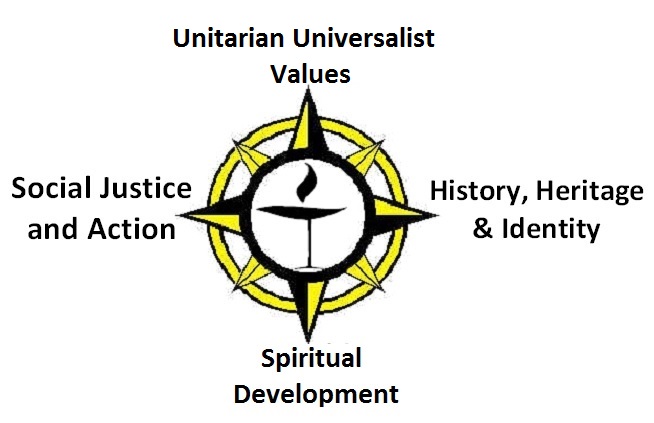 This year, UUCC is molding all aspects of the church around monthly themes that we are sourcing from a collective of churches called "Soul Matters".
Many of our worship services will be based around the themes chosen by this collective as well as adult education small groups and aspects of the Religious Exploration program.
This is in an effort to have the entire church engaged in learning and living together at the same time. To learn more about what this means for RE specifically, (CLICK HERE).